Three Swimmers Making a Clean Sweep for State
For the first time in a long time, Silver Creek High School has not one, not two, but three state sweepers. A state sweeper is when a swimmer qualifies for the State Championship in every event. The state sweepers were junior Stephen Codevilla, senior Markkus Tong, and freshman Lincoln Miller.
Head Coach Debora Stewart is shocked that the school haven't had three State sweeps before. The most she has ever had in one season is one state sweep but she hasn't had any swimmers perform the state sweep since before the COVID-19 pandemic.
"To have three state sweepers in the same year, especially to have one freshman that sweeps all of the events," said Stewart.
Markkus Tong is a senior that moved from Texas, this is his first year swimming for Silver Creek. Tong was already a State qualifier in Texas, and he was hoping to make the State cut once again and be on the State team for Silver Creek.
"My times in Texas were State sweepers, but I had to get it this year. It's my senior year so I'm fading," said Tong.
When he says he's fading, it means he's getting older, so this is a big opportunity for him.
The second State sweeper was junior Stephen Codevilla. Codevilla has had State experience in the past, but this is his first year sweeping all of the events.
"Yeah I have [made State] but I haven't made a sweep," Codevilla said. "I had two State cuts last year and one my freshman year."
Having multiple people qualify in all of the events means a higher chance to be State Champs this year.
"It matters how deep we go and how many we can bring back to the top 20," said Stewart.
Trying to get as many swimmers as they can so they can make it back to the top 20 and hopefully get 1st place in states.
"The more people that qualify the more we can make lineups more different so if you qualify in everything so you can be versatile if we want to win state," said Codevilla.
Having more than one state sweeper will give Silver Creek a good chance at States and being Conference Champs will give them a good lead into the State Championship and bring back another trophy for the Silver Creek trophy cases.
View Comments(1)
About the Contributor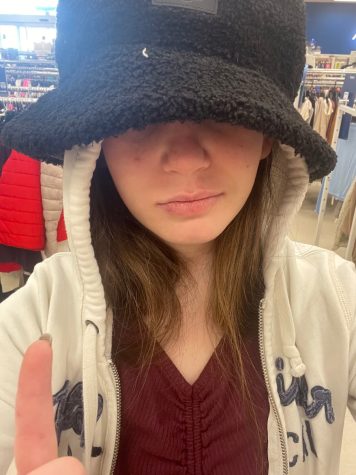 Olyse Mecca, Staff Writer
Olyse Mecca is a freshman at Silver Creek High School, and is 14. This is Olyse's first time taking journalism. Some reason why Olyse took Journalism...