Prom '23: A Night In the City
Prom is an event that every high schooler looks forward to attending in their junior and senior years. The underclassmen revere it as a sacred and exclusive event, while upperclassmen are faced with the pressure of making this a night to remember for the rest of their lives.
This means dresses that cost hundreds of dollars, $50 tickets, a fancy dinner, paying for rides to urban-based venues, and overall five hours at the event. All of this money serves as an investment towards a milestone that many consider the pinnacle of one's last years in highschool.
This year, Silver Creek High School's prom theme was Saturday Night Lights; accordingly, it was held at the Asterisk in Denver, Colorado from 8 to 11 p.m. on April 29, 2023.
Due to the hour-long commute from Longmont to Denver, many students opted to ride in party buses and limousines—everyone pitching in to rent a fun ride for the night. The school also provided a coach bus for students to commute to and from prom, which they had the option to purchase along with tickets.
When students returned from prom, there was an after prom event held at Silver Creek from 11 pm to 2 am. Here, students that attended prom and even those who didn't could enjoy the games, food, and chance to win prizes.
The venue was an event room set to hold 1,500 people in a central 8,500 square foot room at floor-level and a 1,250 square foot rooftop. This set-up allowed students the luxury of fresh air with a view of the city when they got tired of dancing downstairs.
Carrie Adams, coordinator of the Silver Creek Leadership Academy (SCLA), said that although finding a venue was a nightmare, she and the other prom coordinators were pleased with The Asterisk.
"When we went down to visit the Asterisk, we fell in love with the actual venue, the rooftop, and how big it was," Adams said. "It fit our time, budget, and size, and frankly was the only one available that checked all those boxes."
The class of 2023 has not seen a proper prom dance throughout all of their time in highschool. Due to the pandemic hitting in their freshmen year, its long-lasting restrictions have prevented Silver Creek students from even hearing about a "normal" prom.
Since Silver Creek hasn't been able to host a blown-out prom due to COVID restrictions, this is the first time in three years where they were able to get a large venue. Although this level of prestige would be expected by students in the past, current students have mixed feelings about it.
Bhushali Jain, a junior who attended prom for the first time this year, commented that "it [The Asterisk] was really far from Longmont and it was really hot inside the actual venue. If I could change the prom set up, I'd choose a more interactive venue like the aquarium."
The Downtown Aquarium that Jain was referring to was also in Denver, and only slightly closer to Longmont than the Asterisk. The promise of spectacle softens the blow of a long commute.
Although both seniors and juniors are in agreement about the downside of a long drive, an anonymous student who attended prom last year had first-hand experience to compare The Asterisk to.
"I thought that the venue was much nicer and better put together than last year, where there was a little less space and some construction being done," the student said.
This year, Silver Creek is on track to getting back in the swing of things after years without big dances. If juniors weren't happy with prom this year, they will have another chance in the 2023-24 school year to go to a different venue for prom, a venue that Adams said they are "already looking for." As for this year's seniors, this year's prom night was their "big last dance" before saying goodbye to high school, and the effort put into it truly made it a night to remember.
Leave a Comment
About the Contributor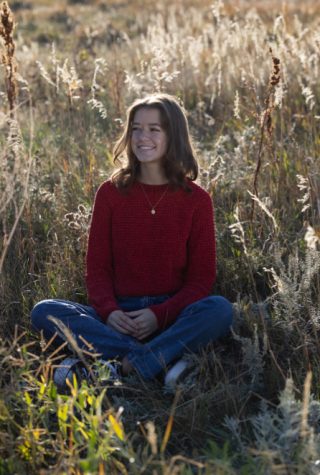 Sadie Shipman, Staff Writer
Sadie is a senior at Silver Creek, and this is her first year in journalism. She is looking to gain more experience in the field-aspect of writing and...