As Pandemic Looms, Seniors Hope for Some Normalcy Finishing Their Last Year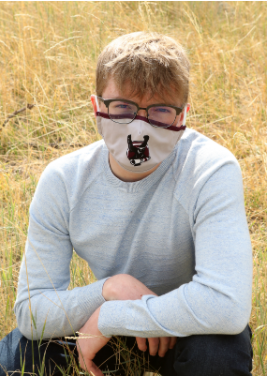 Nine months into the COVID Virus Pandemic, students around the country hope for speedy vaccinations to pave the way for a somewhat normal end of the 2020-21 school year with the High School senior at the forefront so they can complete their well-earned, final high school experiences. 
Class of 2021 High School Seniors across the country have a common desire – to find some normalcy at some point in their last year of high school. They have missed out on so many milestones, events, and experiences.  They have suffered from depression, lack of social engagement, struggle with online learning, and some with serious financial worries as their families have been severely affected by government-enforced shutdowns. While everyone recognizes that every American (and most global citizens) have been impacted by the COVID-19 pandemic, high school seniors have a unique perspective and will lose out on experiencing some significant life events. They won't get a 'do-over'. 
With only being able to attend in-person learning 14 days in the 2020-21 school year so far, students have struggled with online technology, lack of social interactions, and missing out on important events like Friday night football games, homecoming, theater performances, among many others. But there is hope.  A vaccine has just been approved and more are coming. If the United States can get the vaccine out to the most vulnerable people in the coming months, there is hope that we can return to FULL TIME, in-person learning. 
Ian Lane, a St. Vrain Valley High School Senior said "I am just hoping for a vaccine to come before February so we can maybe get a limited prom, full time, in-person learning for the first time this school year, and a graduation." 
While students hope for a vaccine and a somewhat normal senior year experience, others look forward and prepare for college – with some changes. Jacob Thiel, also a Saint Vrain Valley High School senior has been preparing for college and said, "I am happy that the SAT does not matter as much as it has in recent years for college entrance. However, I do prefer that everything go back to normal, for at least part of the last semester of our senior year. I have been spending some of my time applying for college and starting to look forward to normal college life after the pandemic fizzles out." COVID has had a major effect on kids who have been trying to apply for colleges. It has been very difficult to receive tours, as well as the application process, has been a little more complicated. However the SAT is no longer a requirement because of COVID, and that takes a little stress off of some students' back.
The pandemic has not only taken a toll on the students, but also on teachers and parents. Many parents have taken up a more demanding role to ensure their students can succeed in the remote learning environment. Jocelyn Hayes, parent of a Silver Creek High School senior and a St. Vrain Educational Advocate for In-Person Learning said, "I am a Change Management professional and I help my clients manage change within their organizations – often with a focus around changes in process or technology.  I know how HARD change is – and the change brought about by the pandemic has impacted every part of our lives in so many drastic ways. Our children are suffering, and while a lot of this suffering is not preventable, we have the power to bring some normalcy back to them if we advocate for them and push for full-time in-person learning and giving them back their other extra-curricular activities."
Mrs. Hayes, also fondly recalls her high school years and said "I vividly remember my senior year in high school, almost 30 years ago, and all the important events and it breaks my heart to think another senior class will miss out on these lifetime experiences." These lasting memories should not be trivialized or minimized as they are part of growing up in America. Everyone can agree on one thing – we want to go back to normal life and after living through this pandemic, we will never take our freedom, nor our privileges, as Americans for granted.