Students Prepare to Travel to Portugal and Spain
Students from Silver Creek High School walk through Denver's International Airport; the sun shines through the large windows making the excited faces shine brighter. They eagerly wait for their plane to arrive and for those 13 hours until arrival to pass faster.
On May 31st, 2023 this group of students will board a plane that will take them on a life changing, 11 day trip to Portugal and Spain. These students will travel through the company Education First (EF) which will provide an all inclusive experience and cultural background.
EF will also provide breakfast and dinner, and for lunch the kids will have the chance to go off and explore new stores and cafes.
"It's such [a great] opportunity for kids to see the world and see something different than little old Longmont," said Sara Whiteley, the group leader for Portugal and Spain.
This trip gives students the chance to see the ocean and experience new day to day life. With a beach day and a farmers market that's scheduled for the trip, students will get the opportunity to relax and experience a new part of the world.
"I'm really excited to see new places like the Chapel of Bones," said Riley Reeder, a student participating in the trip.
Students like Reeder will get the chance to learn about history and architecture across the seven cities that the trip explores. They will go to places like the Jeronimos Monastery, Plaza de la Virgen, and many more.
"I'm excited that the kids. . . get to experience a totally different country, see old ruins, and new foods," said Jennifer Otten, a parent of a student on the trip.
The old ruins and new food will expand the students' cultural knowledge along with the Spanish language itself. Expanding the students' view on other cultures may create more curiosity to explore within the students.
Not only will this trip be memorable, but students will also be able to put this on their college resume. It will give colleges a look into kids' curiosity and responsibility.
"I think that colleges really like it because it shows that you are willing to get out of your comfort [zone]," said Whiteley.
In just eight months, students will get to experience new foods, a new country, and will get a chance to impress colleges.
Leave a Comment
About the Contributor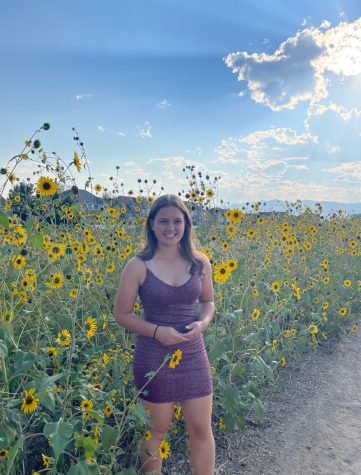 Hayley Otten, Staff Writer
Hayley Otten is a sophomore at Silver Creek High School. It's her first time in Journalism and she is excited for it because she gets to explore and...