Is College the Only Way?
Leaves fall from the trees and snow starts to fall as College application deadlines are right around the corner. As many High School seniors are applying to their dream Colleges, some are taking a different path.
Let's face it, College tuition has increased dramatically since the last generation went to College; but how much has it really changed? "Since 1990, the average tuition and fee rates have increased 130% after adjusting for inflation," according to educationdata.org. Inflation is a natural part of any healthy economy, but the spike in tuition costs isn't a natural part of that.
As the GDP in America has risen dramatically, the wages do not reflect that. A recent Forbes Magazine article stated some intriguing facts about current day America: "40% of Americans had trouble paying for food, medical care, housing, or utilities in the last year. 70% of College grads have $15,000 or more of loans outstanding in their first year of work," with many more facts about the bottom 90% of America.
There are many great professions that require a College degree, which is important to some people. While some great career paths require a degree, there are some careers that don't require a degree and offer similar career paths. There is a negative stigma on post-high-school education that doesn't involve a four year degree or longer, but going to a university isn't for everyone.
Trade schools offer great opportunities for students that are looking for another path, or are interested in a trade. Some of these jobs include plumbers, carpenters, and mechanics, and many more. These jobs can be very labor intensive and can take a toll on your body. Most of these schools require a small tuition cost, with the ability to earn a high amount of income. Weighing out the pros and cons of going to trade school is something to be considered, with some people enjoying this path, and others wanting to do something else.
A much quicker and less expensive way to acquire an education are certificates. Certificates are programs designed to teach professional career skills. "At Central New Mexico University, we know that associate degrees are in decline and what's taking their place is certificates; because they are so much more accessible, quick, inexpensive, focused, and adaptable,"(Jeff Bargeil, Program Director at CNM Ingenuity). Programs like this are becoming more popular because they can adapt so quickly to areas of need.
Joining the military or any type of armed forces can help give a young person structure, a way to give back to their country, and give them paths to other careers. Depending on the branch you choose you can travel the world, be in the front lines, or be in a safe room controlling high tech robots and vehicles. The military gives so many options to young people who don't know what to do. The military gives a lot of opportunities and can be great for some people.
At the end of the day College can be a great route for people who are passionate about a certain field of work and enjoy the experience. There are many options for young students that aren't talked about as much, or have a negative connotation associated with them. Trade schools can offer a lot of opportunities for a small cost, but it is hard to use that knowledge to expand into another field. Other opportunities that are not discussed in this article can be great options and something to think about. Talking to a trusted adult, counselor, or someone who has experience in something you're interested in is always a good way to gain true insight and may guide you in the right direction.
Leave a Comment
About the Contributor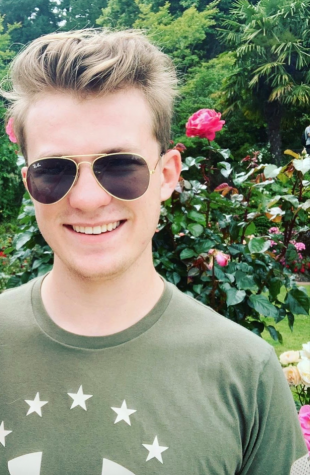 Xavier Senkow, Staff Writer
Native to Longmont, Xavier Senkow is a senior at Silver Creek High School. He loves to be outdoors during the fall and summer time. Journalism excites...