Cheer Takes on Nationals
It is February 24th about a week and a half since the Silver Creek cheer team went to
Nationals In Orlando Florida at the ESPN Wide World of Sports Center and placed 16th in the nation. This was a momentous accomplishment for not only the cheerleaders on the team but for the whole school as the cheer team made Silver Creek history.
The cheerleaders at Silver Creek have been working very hard to get towards nationals. In the past years, the cheer team did not have this fortunate opportunity to get into finals however they did make it to nationals.
There were many challenges that this cheer team had to go through including; people quitting, COVID-19 and not getting the recognition they deserve from the school.
When the team went to nationals, they didn't know how many teams were going to be there and what place they were going to get, or even if they were going to place. Nationals is an event where cheer teams from all over the United States go to see if they can be the best of the best. In order to compete you need to get an invitation and Silver Creek was lucky enough to receive one.
All the practices and work that they have put into their teams leads up to this moment.
When you get to nationals there is the preliminary which started out with 87 teams with one goal: To be at the top. 43 of those 87 moved on to the semi finals. The Silver Creek cheer team is Small Varsity non-tumble group C and they placed 9th out of the 43 teams that were trying to go onto semifinals.
"They will announce who goes on to semifinals and that in itself was kind of like a history marker because the last time we went we didn't make it to semifinals," Coach Taylor Stated.
After semifinals came finals with only 23 teams moving onto finals.
"The feeling of walking out onto the mat was like something you can't really experience, because everybody that made finals, all their parents all their friends, family members, who came to see them is there watching, so when you walk onto the mat it almost feels like everyone came there to watch you, it feels surreal" Taylor explained.
The division that the Silver Creek cheerleaders were judged on was their ability to have Spirit, Motion Sharpness, Stunt Technique, and everything in between. Since they were performing game day cheers they also had to bring their game day faces!
"We were judged on how fast our signs could go up, were they fast or were they slow. Is everyone's motions in sync? If a stunt falls then there is a 10 point deduction" Olivia Enright Varsity Cheer Captain and Junior stated.
There are two different scores. There is the raw score which is the whole score without deductions and then there is the total score with deductions and everything that goes along with that.
After the cheer Team got their final score, they received the honor of placing 16th in finals out of 87 teams! This was a momentous occasion for the team because of how much this meant to all of them. There was hugging, crying and just all around happy feelings when they found out they had placed 16th.
The Silver Creek Cheerleading Team made history and they should be recognized for their achievements and how the team got through the rough times that they faced. We are so proud of our raptors and we hope to see them soar next year!
Leave a Comment
About the Contributor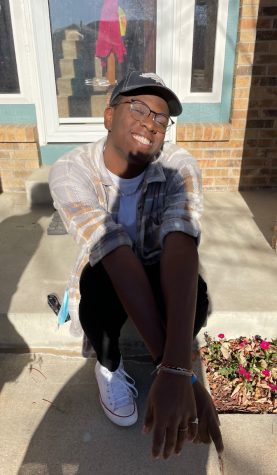 Malik Roth, Staff Writer
Malik Roth is a junior at Silver Creek High School. This is his first year in Journalism and he is excited to see where it takes him and his writing skills....