10th Grade Takes on Prom Planning!
Every year, since before anyone can remember, students have dressed up in their fanciest clothes, made dinner reservations with their friends, and gotten together to dance, have fun, and create memories they'll never forget at prom. Prom is the biggest event of the year for many high school students, and it's usually towards the end of a school year, for only juniors and seniors to attend. It is typically planned throughout the course of a year by a prom committee with big celebrations sprinkled in all through the weeks leading up to it. This year at Silver Creek High School, all of that remains the same, but the prom committee looks a little different.
The prom this year for Silver Creek High School students is on Saturday, April 29 at The Asterisk in Denver, Colorado. The theme is City Lights, and Julie Forbes's 10th grade Silver Creek Leadership Academy (SCLA) class has been tasked with planning the prom this year, which is a new experience for many, and has never been done this way.
"Prom used to be planned by the most amazing woman, who used to work here, her name is Cindy Lindsey, she was our school nurse, and then she was a para, and she did an amazing job" says Forbes. "When she left, there was this giant void that they filled by telling Mrs. Adams she had to do it."
When Adams was given this task, after a few years, she realized that this project could be a great SCLA event!
"This is an event that's gonna take place no matter what, and we have a group of SCLA students who need to learn how to plan a big event, so it worked perfectly," Forbes explains.
People around the Silver Creek community have been surprised to learn that sophomores, who can't even attend the dance, are the ones in charge of planning. Rebecca Chirinos and Kiersten Mallette, who are part of the planning committee, said that they are excited because they get to attend the dance, but in an overseeing way. They will be making sure everything runs smoothly, rather than dancing, and being a guest, But they said that it's stressful planning an event that they know is such a big part of high school culture.
"We're just there, hanging around," Mallete states. "Unless we were invited by someone else, I guess we just go there, and then we make sure everything runs smoothly, and give out punch, and the food."
A big stressor for the 10th grade class, because they have less dance experience, is hoping they create an experience that the upperclassmen will love, and can remember forever.
"When we're doing it…you know, no big deal…but then if you think about it, it's like oh my gosh, what if they all walk in and they hate it," Chirinos said. "It's a little nerve racking."
Although the sophomores claimed they wished there was a different theme, and they fear that others won't like what they do, Senior Lena Byrne doesn't think that's what the dance is about.
"I am going to prom because it's a fun way to socialize with your friends, and also maybe hangout with people from school that you wouldn't normally see outside of school," Byrne mentions. "I like the fact that they keep it for the upperclassmen, so it's obviously not an intimate event, but it's more like you kinda know everyone that's there because it's more condensed and I like the concept of being able to dress up nice with your friends and go out to dinner."
Forbes believes that although the planning process looks different, because of the age group of the planners, it's still really special, because it builds more community in including the underclassmen in some way with this special event.
"I think they feel an extra sense of responsibility to make this a really cool event for the older students, but then also they don't have a lot of dance experience, so some of it's coming from, 'oh there's that movie where they had a scene from prom', so there's a lot of 'we don't have any ideas'" Forbes explains.
This year, Silver Creek High Schools prom is not quite following the traditional planning process, but prom is about honoring certain traditions, while also making new ones, building community, spending time with others, having fun, and celebrating. Silver Creek High School students should expect an amazing "movie scene prom" under the City Lights!
Leave a Comment
About the Contributor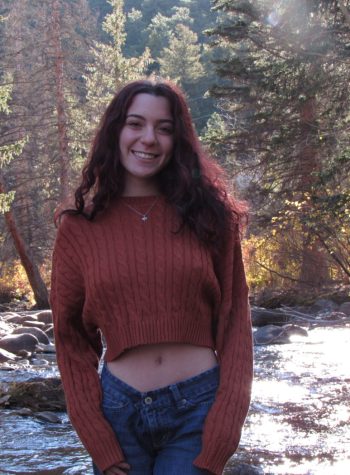 Addy Shevin, Staff Writer
Addy Shevin is a senior taking journalism for the first time. She decided to take journalism because she is interested in journalistic photography in the...