OpEd: Students are not Getting Enough From Semester Long Personal Finance classes
Students at Silver Creek High School are currently required to take a personal financial literacy class. This class is made to help young adults with their financial choices before they are pushed out into the world. However, there is a lot to learn in a short semester.
Personal finance gives students the chance to learn about stocks, investments, retirement plans and the economy in general. By providing this information to students it allows them to get a head start in the economy and feel less lost when entering it.
Silver Creek High School is lucky to have personal finance as a course because according to 51% of millennials feel that their level of personal finance knowledge is holding them back from financial progress. This class is why younger generations are feeling more comfortable with their economic choices.
"[Personal finance] helps students understand how to pay for things such as college, scholarships [and] grants", says Kirsten Brown a personal financial literacy teacher at Silver Creek High School. So often students don't understand any of that stuff until it's too late and they realize there's so many options out there."
Not only are the teachers happy with this class but the students are as well. They no longer feel as financially lost and they know more about the financial responsibility than they did in prior years.
"Personal finance is great because I know how to budget, I know how to invest and feel like I have a good overall idea of what to do in the future with my money," says Paige Fisher, a student at Silver Creek High School.
This class could be the reason that many students are feeling more comfortable with their money and are making more financial decisions. But one semester doesn't really give students enough time to take in all the information.
"There's so much that comes with personal finance that I really could spend a whole year teaching personal finance," says Brown.
Due to the time crunch course material may not be able to go into depth which can leave students feeling lost or confused. This happened to students at Silver Creek High School.
"Sometimes I feel like the semester goes by too quickly… so I feel like [the class] would be better extended." Says Fisher.
If students can't receive the full material then the students can't be taught the subject to its full extent which can leave students forgetting the material.
"The really important things feel like I remember but the[smaller subjects]not so much," says Jordan Stroebel, a former personal finance student. "[if there was more time] we could have gone though things slower and more in-depth."
If students were given a longer course with more material then they would be able to go out into the world with their heads held high with confidence. Knowing that they have more knowledge and a higher success rate with earning and saving money.
Leave a Comment
About the Contributor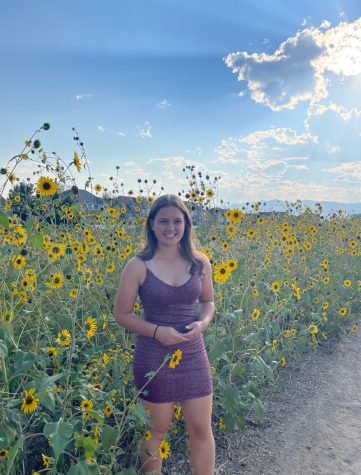 Hayley Otten, Staff Writer
Hayley Otten is a sophomore at Silver Creek High School. It's her first time in Journalism and she is excited for it because she gets to explore and...