Devin Clark: The Lady that Does it All
Devin Clark is one of the most versatile people at Silver Creek High School. Between buying uniforms, scheduling games, monitoring eligibility, and managing the budget, Mrs. Clark really can do it all.
Mrs. Clark has been the athletic secretary at Silver Creek High School since March, 2021. As well as being Athletic Director Patrick DeCamillis' right hand woman, Devin works with the entire Athletic Department to ensure that everything runs smoothly. When she's not around campus getting the job done, she can be found inside the main office at her desk.
Starting a new job in a pandemic is an extreme challenge, Mrs. Clark definitely felt that. Luckily, she came into a super supportive environment here at Silver Creek.
"Mrs. Arling was great, Mrs. Templeton," Mrs. Clark said. "Pretty much the whole front office staff was really helpful and really welcoming, and then a lot of the coaches as well."
While her job can be intense with its many responsibilities, Mrs. Clark always fulfills her duties with a smile.
"I really like working with Mr. Decamillis, he is really easy to work with. I think that probably my favorite part is getting out there and seeing you guys [play]."
She truly loves her job, and her upbeat attitude makes her a positive figure in our Silver Creek Community.
As an unsung hero, a lot of people are impacted by Mrs. Clark's work, but few really recognize her work. When the bus shows up to take the football team to their game, thank Mrs. Clark. When the Tennis team gets the new Tennis balls they ordered, thank Mrs. Clark. All athletes owe a huge debt of gratitude to Mrs. Clark, who really keeps the wheels turning for all of our sports teams.
With all the logistics that go into sports at Silver Creek, many athletes are grateful that she allows them the opportunity to play.
"It means a lot that [Mrs. Clark] handles all the logistics so that I can play a sport with my friends," says Tyler Plaster, a golf student-athlete. "We would not have the opportunity to compete without all the hard work she puts in."
Devin Clark really makes it happen for the Silver Creek Athletic Department, without all of her hard work, all of the amazing athletes here might not be able to showcase their incredible skills and take advantage of all the hard work they've put in.
When you see the bus waiting to take a team to their game, or the jerseys our athletes wear, or the officials show up, thank Mrs. Clark because without her, none of these things would happen.
Leave a Comment
About the Contributor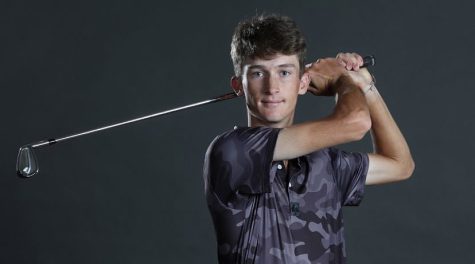 Ben Harding, Staff Writer
Ben Harding is a Senior at Silver Creek High School.  He is an editor for the Talon Tribune.  He enjoys playing golf, skiing and fishing with the boys. ...