Student's of Silver Creek High School Making a Difference
Silver Creek High School loves to give students many opportunities to gain leadership skills and take on what they call a capstone project. A capstone project is the chance for students in Silver Creek's Leadership Academy (SCLA) program, to create a project that has meaning to them. The students have an opportunity to create a movement about some issues that are going on in their community.
These students want to make a change. Their project lets them give back to the community. SCLA has 64 students completing Senior Capstone Projects this year, which is the largest senior class in ten years.
One student making a change is Kaitlyn O'Connor. Kaitlyn O'Connor's project is called "Blood For The Better."
Kaitlyn's "Blood for the better" is a project about being able to donate blood to the community.
"My capstone is basically educating adolescents and teenagers about how important it is to donate blood, and why we should donate blood especially in this blood shortage," says O'Connor.
O'Connor feels a connection with her project. She says she chose her project because "when I was 13 years old I needed a blood transfusion and was unable to get one because of my blood type."
Kaitlyn's project is one of the many seniors at Silver Creek High School that has really involved the community and even been an extreme help to others. Not only has the project helped out others around, it's even given Kaitlyn some amazing opportunities within the community.
"I've met a lot of great people, and it's helped me network with a lot of [people]. I want to be a doctor, so it's helped me network with a lot of medical institutions so it's opened a lot of doors with my talent, and opportunities within the "blood world", of blood donation" says Kaitlyn… "And also just meeting a lot of parents at the expo, I met a lot of nurses who gave me a lot of volunteer opportunities that I could do just by seeing that I was interested in stuff like this.
Expo night is the night that many of the students who created a Capstone project could display their work and what it's about to parents and students at Creek. Kaitlyn was able to talk to many parents about her dedication and work for this project, and even get more information about the medical field which Kaitlyn hopes to pursue in the future.
"It was kind of like being a zoo animal, everyone looked at you and looked at your poster and just like walked away, but the parents that did come and talk to me were really cool and they were all super interested and I met a lot of great parents and great people who were just really interested in my project and my story."
Kaitlyn has been able to collect blood from plenty of volunteers and has been able to provide for others in need of a blood transfusion.
SCLA has been an amazing opportunity for the students at Silver Creek and has been able to help so many people in the community surrounding.
Kaitlyn says her favorite thing about SCLA is "actually being able to do something that makes a difference and makes an impact. If I wasn't in SCLA I probably never would've had the courage to do something like this and it's just really fulfilling to be able to make such a difference in your community and your school."
If you're looking to donate blood, or help in any way for "Blood For The Better" you can "always donate blood. If you're unwilling to donate blood, or squeamish with needles, we always need volunteers. Because we are full, you can always go and donate blood at Vitalant or another organization. The global blood fund is always accepting monetary donations."
Kaitlyn also has an instagram page called bloodforthebetter where you can reach out to her directly for any questions about this project.
Leave a Comment
About the Contributor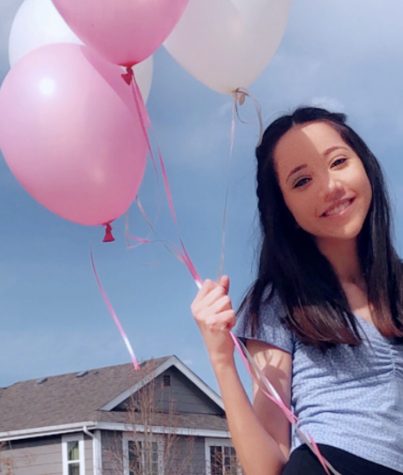 Madison Sales, Staff Writer
Madison Sales is a Freshman at Silver Creek High School. This is her first year in Journalism. She enjoys spending time with family, hanging out with friends,...