Tyler the Creator – Call Me If You Get Lost Album Review
Label : Columbia Records
Producers : Tyler, The Creator with additional contribution by Jamie xx and Jay Versace
Genre : Hip hop/Rap
Tyler, The Creator has come out with his sixth album this year, and it's easy to believe it's another big hit. The album consists of a mixture of his old style music. They can be described as R&B (rhythm and blues), hip hop, and jazz, which has been compared to another album he came out with a few years ago, Igor.
Call Me If You Get Lost focuses on Tyler being positive and focusing on the bright side of his life, which is easy to see with one of the songs on the album titled, "Blessed". In other songs featured on the album, the lyrics and upbeat rhythm shares more about Tyler's positive outlook in his life right now.
The well-known rapper has been very successful with this album. Getting to be number one on the US Billboard 200 and got nominated and won for Best Rap Album for the 2022 Grammy Awards. Call Me If You Get Lost was awarded with the BET Hip Hop Award for Best Album of the Year. Along with all the awards, it has been recognized for the number of streams (162,000 opening week) putting it to be Tyler's second best album since Flower Boy which came out in 2017. A lot of talk and energy has been roaming around the world since the album dropped and is still getting a lot of thumbs up.
Tyler's album has been the start of a very popular tour he recently went on. Fans showed their incredible love for this news and most shows were sold out. Tyler even performed out of the states in countries like France, Spain, Canada, and more. Fans have shown their love for the famous rapper/singer and the album itself.
Tyler's past albums when he first became a well known artist have been described as aggressive and has been known to cause a little controversy in his songs. But other times, his lyrics can be flowing and beautiful, sharing the stories of his interesting family background and love stories. This genre of his music seems to really grab listeners attention.
Tyler's album has seemed to be one of his most successful albums yet, and with more coming in the future, who knows what's going to happen then along with even bigger awards and accomplishments.
His album is filled with fun, energetic vibes that keep listeners streaming it and show their love for the popular artist.
Leave a Comment
About the Contributor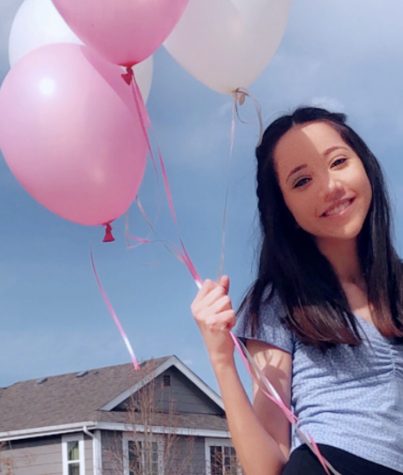 Madison Sales, Staff Writer
Madison Sales is a Freshman at Silver Creek High School. This is her first year in Journalism. She enjoys spending time with family, hanging out with friends,...