The Good Nurse: The Bone-Chilling True Story On Netflix
The Good Nurse is a bone-chilling thriller movie that is based on a true story streaming on Netflix. This story is about Charles Cullen, a nurse who purposely killed his patients over many years by poisoning them. The movie stars Eddie Redmayne as Cullen, who gave an amazing performance. The Good Nurse also had a great rating on Netflix and audience rating.
The Good Nurse is a thrilling movie with major suspense. Although the movie had a slow paced story, it built up all the amazing suspense that came crashing down at the end of the movie. The movie starts with Cullen moving to the same hospital shift as Amy Lougrhen, played by Jessica Chastain, is a night shift nurse in the ICU. Throughout The Good Nurse as Loughren and Cullens friendship grows so does her suspicion of Cullen's patient care.
This is a fairly accurate movie based on the true story of Charles Cullen; one of the world's most prolific killers. Cullen had moved around hospitals a lot due to the suspicion that he was hurting his patients on purpose but he never was reported to authorities. According to Charles Cullen: The killer nurse with an estimated 400 victims, Cullen wasn't caught for his heinous crimes partly because of the flawed regulatory system that prohibited information sharing among hospitals, and partly because the way Cullen poisoned his patients was a slow and silent death. Cullen could have killed up to four-hundred patients making him one of the world's most prolific killers.
Towards the end of the movie as suspense comes crashing down. Loughren and the police work together to try to catch Cullen because of Loughrens close relationship to him. Cullens mental state was going downhill fast at this point because he knew that he was in trouble.
Eventually, police were able to make an arrest. The numerous medical records showing patients' deaths under Cullens care were all dying of different variations of overdoses of medications give police probable cause. They also had probable cause because of when Loughren attempted to get the confession out of Cullen at a sports bar. While Cullen was detained, Loughren was finally able to get Cullen to confess to his horrific crimes. Now Cullen is paying for his crimes with eleven life sentences.
The Good Nurse's true story turned into a film was created to bring attention to the poor policies at the time of the situation that let Cullen go free for many years prior to being arrested. These policies were changed after Cullen's case. Richard Codey, who was the New Jersey Governor at the time, created the "Cullen" law to prevent these mistakes.
The Good Nurse had decent ratings on Netflix from both the audience and critics. Critics overall rating of the movie is 7.8/10. Critics had mixed opinions such as James Luxford, "Overall The Good Nurse is a taut thriller that draws you to the edge of your seat." Other critics such as Claudia Puig stated, "It was told a little too dispassionately." The audience agreed with critics because the overall rating was a 7.7/10.
The true story of The Good Nurse was a thrilling movie that kept the audience's eyes glued to the television screen. This movie is recommended for any person that is interested in true crime or thrillers, especially if you've never heard of Charles Cullen's story.
Leave a Comment
About the Contributor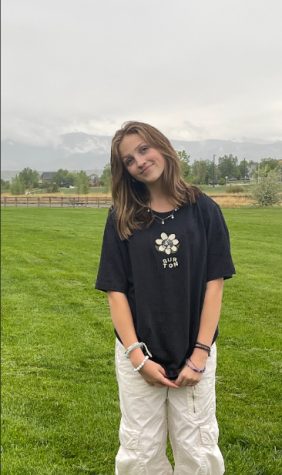 Amelia Masson, Writer
Amelia is a 9th grader at Silver Creek High School who's excited to take journalism for the first time. She has always loved writing and wants to expand...