'Puss in Boots: The Last Wish' Review: A New Favorite To Watch In All Nine Lives
'Puss in Boots: The Last Wish' – Directed by Joel Crawford – animation, comedy, adventure, fantasy, family film – PG – 1h 40m
This comedic and adventurous story about a cat finding the importance of life is a new fan favorite.
'Puss in Boots: The Last Wish' is a movie about how Puss in Boots (Antonio Banderas), a hero, an outlaw, and a legend realizes that he is down to his last life and that he may die soon, for good. His doctor (Anthony Mendez) tells him that he should retire from adventure in this life and no longer be the legend he is. While hesitating on whether he should retire, he is confronted by a Wolf (Wagner Moura) who, for once, makes Puss feel afraid.
He realizes that he does not want to die and so he runs away to Mama Luna's (Da'Vine Joy Randolph) home, where she fosters stray cats. In that home he meets a dog (Harvey Guillen) and finds out from Goldilocks (Florence Pugh) and The Three Bears (Olivia Colman, Samson Kayo, Ray Winstone) that there is a wishing star that can grant any wish.
Happy that he may be able to gain all his lives back, Puss decides to go on an epic adventure along with his new dog friend and an old cat friend, Kitty Softpaws (Salma Hayek). Goldilocks, The Three Bears, and Big Jack Horner (John Mulaney) are the other characters who desire the wishing star and fight Puss for it. The Wolf also comes on the adventure, but with a different goal, to end Puss' life.
At the beginning of the movie Puss did not care for death, as he has said many times he "laughs at the face of death" this fearlessness led him to his first eight deaths. In his 9th life he still wishes to be the "fearless hero" that everyone can count on; however, after he encounters the Wolf, Puss becomes afraid of death and can no longer laugh at it.
This fear makes him paranoid and selfish, because all he wants is a wish from the wishing star that can make him regain his nine lives, and go back to being the legend he once was. Throughout the journey he encounters many obstacles and situations that make him understand what life is all about. Despite once being afraid of death he overcomes that fear and can live his last life truly understanding its importance.
The movie makes sure to be a classic adventure with a few scenes of laughter-inducing comedy. The characters are well thought out, and even though half of them are animals, they are not much different from day to day people. The movie has a few plot twists and turns that keeps viewers on the edge of their seats.
This story of a fearless and arrogant cat finding out the importance of life through a heartfelt adventure is a movie for everyone, and one to watch in all nine lives.
Leave a Comment
About the Contributor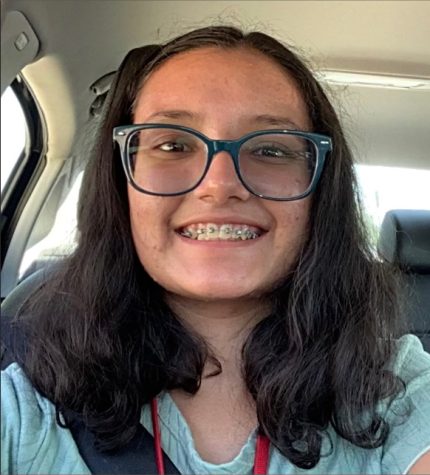 Renesa Dawadi, Staff Writer
Renesa Dawadi is a freshmen that is taking journalism for the first time. She is a writer for the website The Talon Tribune and is very excited to publish...