James and The Giant Peach Musical: Behind The Scenes
Don't forget to bring any glasses and clothes and roll on up to the musical James and The Giant Peach because it's one long and wonderful adventure. The musical took place in Silver Creek High School for three days starting on May 4 and ending on May 6. It was a two hour long musical inspired by the book Roald Dahl wrote with the same name. Since everyone behind the musical, the tech, pit, cast, and staff, worked so hard to make sure that it would be an unforgettable musical, it was not only a wonderful experience for the audience, but also one for people involved with it.
"[The atmosphere behind the scenes] is just one big family," said Elsa Wirkkanen, a member of the chorus in the musical.
To put together such a wonderful musical everyone in the cast, tech, or pit had to work together in order to make sure the musical was a success.
"Everyone's very supportive of each other," said Bibi Humphrey, a member of the tech crew.
There were several times that everyone would help someone else out, either by helping them memorize their lines,
"We did line circles on the stage with me and the bugs, so we would just go over lines and it would really help me," said Ollie O'Brien, who was James in the musical.
Or, they could help others out by catching them up on what they missed,
"When I missed rehearsal… my friends taught me a dance to help me get caught up," said Wirkkanen
Since the fall play, She Kills Monsters, took longer than expected, there was less time to perfect the musical. For the cast, pit, staff, and tech that meant a more rigorous rehearsal schedule.
"At the beginning, rehearsals were only going to 5:00 pm and 5:30 pm, but as time went on rehearsals got longer and during tech week the rehearsals ran until 7:00 pm we even had to practice on Saturdays sometimes," said Wirkkanen.
Since the time was shortened, cast members had simpler choreography to learn so that they would have a good performance.
"For the dance 'Plump and Juicy' there were student choreographers," remarked Wirkkanen "The dance was simple and matched the seagull costumes really well."
Despite the difficulty of putting on a show with such little time, the cast, pit, and tech still had a great time and just as good of an experience as the audience.
"The singing that we did, all of the harmonies we learned in two months and we performed it on the stage in front of human people!" Said O'Brien "And it was crazy! But it was an incredible experience."
View Comments(1)
About the Contributor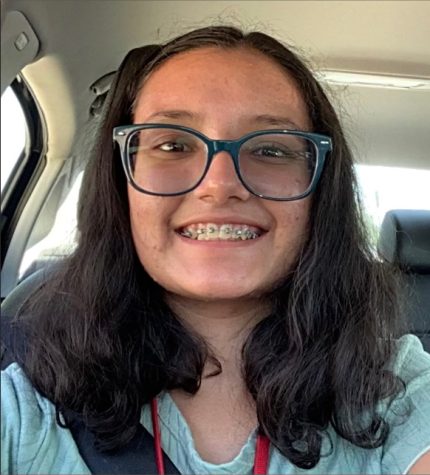 Renesa Dawadi, Staff Writer
Renesa Dawadi is a freshmen that is taking journalism for the first time. She is a writer for the website The Talon Tribune and is very excited to publish...