Man's Disappearance Causes Concern Within the Community
On Friday, September 10, the Lee family went through something that no family should go through. Bobbie Lee, wife of Saza Lee, said goodbye to her husband, who was going for his daily bike ride at around 8:00 p.m on Friday. Saza Lee usually rides around Main Street and Mountain View Avenue. That Friday night Saza Lee didn't return home.
The Longmont Police Department believes that Saza Lee left of his own will when he went on his everyday bike ride. Authorities also believe that Saza Lee is a victim of a random crime. His last phone call was along the bike path.
This incredibly sad news has affected a lot of people around the community. Longmont resident and Silver Creek student, Xavier Senkow, has his thoughts on the matter.
"It's scary that it happened in Longmont," says Xavier. "Not knowing what happened is the worst part."
Talking to the community showed how many people haven't heard about this news. They weren't aware of what was going on right under their noses. Some were even worried to hear the news, speaking to a Longmont resident.
"I had no idea this was happening," (speaking about the disappearance) explains Sandra Parra, Longmont resident and mother of three. "It's crazy because I live right next to where he went missing."
Longmont resident and mother, Sandra Falcon, was worried to hear the news. "I have kids you know," mentioning how she was worried about her kids going to school around the area.
Saza Lee has been missing for 44 days now, and there are still people who don't know about him. The Longmont Police Department has been trying to spread the news in any way.
The Denver Channel News interviewed Saza Lee's wife, Bobbie Lee. She sent a message to the community asking for help.
"I just want him to come home. I love him, and I hope he's not hurt," says Lee through her tears.
If you have any information about the disappearance of Saza Lee, please contact the local authorities.
View Comments (2)
About the Contributor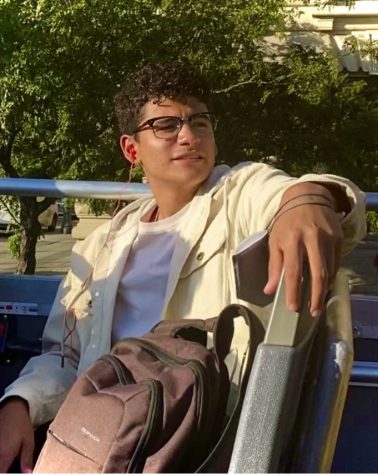 Sebastian Parra, Staff Writer
Coming from Texas, Sebastian Parra is a senior in Silver Creek High School. Sebastian's passions are sports and the outdoors. He enjoys watching baseball,...