Thrifting: Ones Mans Trash is Another Mans Treasure
Thrifting is sustainable and cheap, as well as a great way to find stylish clothes. Revamping old clothes has never been so attainable and on trend. Not only are there still regular thrift stores such as Goodwill, but thrifting has also moved online. Depop is a popular shopping app where you can buy and sell old clothes to make money. It's a win-win if you ask me.
Many students at Silver Creek use Depop,some even make a good amount of money off of it. Anyone can go thrifting and resell the clothes that are found and is a good side hustle if someone is looking for some extra cash.
One student at Silver Creek, Andrew Scott, has made close to 10,000 dollars on Depop. He finds his clothes at the Goodwill Outlet in Aurora and local thrift stores. He says he got into thrifting because he was looking for cool stuff to wear for himself, and then his business took off from there.
With school, sports and hanging with friends many students do not have time for a job. This is the case for Scott, he says, "My favorite thing about reselling is that I can do all of my work on my own time…", as well as, "another great part about it is being able to be with my friends the whole time I'm working and have fun with it." Reselling can be an excellent opportunity for students if they put in the time.
There can also be other thrifting related jobs, which are more retail-focused. Mya Ioppolo, a Silver Creek senior, has a job in the industry at a thrift store on Main Street called Archives Vintage. Her job is to find unique pieces from other thrift stores and bring them into Archives Vintage to sell.
With thrifting becoming a popular trend, more people are shopping, making it harder to find good steals.
Ioppolo says, "It is so much harder to find good items because everyone thrifts now. It also affected the prices."
When asked why she chose to go into the thrifting and retail industry, she said, "I love my job, and I love working retail. Being able to use my creativity in the workforce is something not a lot of people get to experience, at least at my age. I wanted to work in retail for exactly that reason, to be able to be creative and do what I love."
Love for the good steals and creativity seems to be a common theme for these Creek students. Thrifting is a sustainable way to find clothes and contribute to helping the environment.
Hannah Deibert, a student who loves to find unique pieces, says, "It is so hard to find inexpensive clothes that are not a part of fast fashion; this is why I turn to thrifting."
Any Silver Creek student can get into thrifting easily. There are two main thrift stores right on main street, Goodwill and ARC. Both are about a 15-20 minute drive from the High School.
Leave a Comment
About the Contributor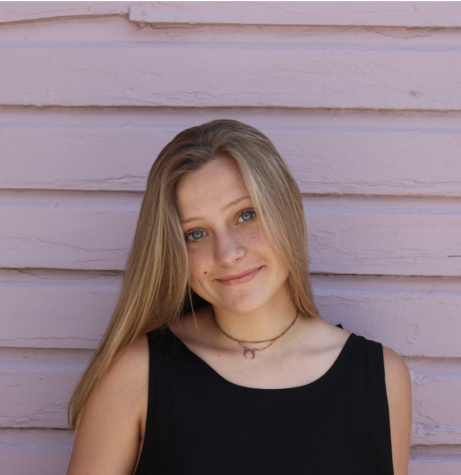 Maggie Shrader, Staff Writer
Maggie Shrader is a senior this year at Silver Creek and super excited to be in journalism! Maggie loves to play sports and hang out with her friends....