How "Tally Hall" Has Stayed Relevant
"Tally Hall" was almost made to be on the internet. With how many of their songs have shown up on either YouTube or TikTok in the past few years, it's no surprise they have songs with millions of listens. Something that may shock people just getting into "Tally Hall's" music is that there hasn't been a new album in over 10 years.
Looking at their Spotify page, the latest album, "Good & Evil" is from 2014. This is actually an upgraded and refurbished version, with the original coming out in June of 2011. The bands other full album "Marvin's Marvelous Mechanical Museum" was released in October of 2005.
Before around 2020, fans of "Tally Hall" were a rather small group. Lots of people got into their music through TikTok, with "&" and "Hidden In The Sand" being used a lot. Even more probably got into the band through memes on YouTube using the song "Ruler of Everything".
For many people, it stops there with "Tally Hall's" music, but people who follow the band know about something called "Miracle Musical". This is a sort of spin off band, with members of "Tally Hall", and a few others.
"My favorite Miracle Musical song is Dream Sweet in Sea Major," said Jay Schwartz, a Freshman at Silver Creek High School. "I travel a lot and some of the lines in that track feel very fitting for being on an airplane."
"Miracle Musical" seems even more nonsensical than "Tally Hall", which is saying a lot. However, many people who dig deeper can notice some amazing details. One blaring example is "The Mind Electric", where the first half of the song is just the song playing in reverse. Another, much harder to notice example is the reference to "Ruler of Everything" in "Variations on a Cloud", where the band changed minor lyrics, but they were still clearly based on "Ruler of Everything."
"I especially like how [Variations on a Cloud] has a few recognizable callbacks to other songs by "Miracle Musical" and "Tally Hall," said Daisy Tiner, a Freshman at SCHS. "They have a unique music style that a lot of bands I listen to don't have, and their lyrics are always fantastically written."
The band really took off over the past few years, and has been everywhere. "Tally Hall" and "Miracle Musical" are definitely a big part of the internet, and have gained a lot of popularity simply because of the internet.
Leave a Comment
About the Contributor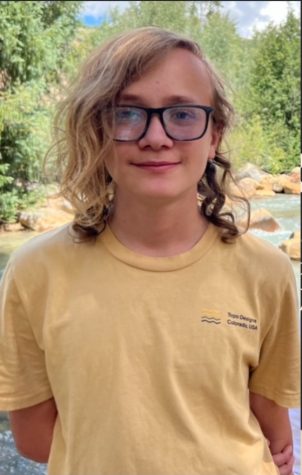 John Baze, Staff Writer
John is in 9th grade. This is his first year taking journalism. He is taking journalism because he likes English, and it's an English elective. He is...