How Different Students at Silver Creek Celebrate Latin X Heritage Month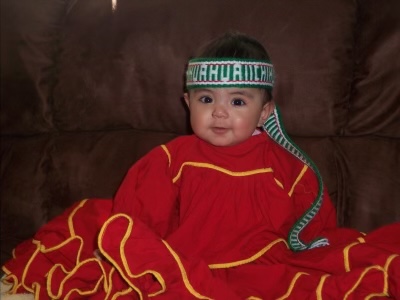 Children playing, laughing, and the smell of Abuelas tamales, greets the hearts of family members in Hispanic homes. Enjoying the presence of family, infusing joy into the air, as ongoing Latin X Heritage month flourishes with festivities. These festivities include traditions and costumes unique to each individual home. Festivities may include family gatherings and parties, traditional foods of one's culture are prepared and shared, dancing, and parades are put on during the months of September 15 through October 15. At Silver Creek High School there are a series of events and activities set up in the library for all students to come and enjoy. The Library will also be featuring many novels written by Latin X authors as well as art activities.
The Latin X celebrations vary around the nation. Take for example, Silver Creek student, sophomore Diamari Flores, states "My family and I usually have one big party, my parents are divorced, so I spend time with both, my mom's side and my dad's side. At my mom's family celebrations, there is singing, dancing, and loud music. My Dad's family celebrations are more lowkey, we visit with family and bond over foods, and stories."
For many young LatinX students, creating and finding truth in their identity can be a struggle. School systems are trying to celebrate diversity within schools while also trying to balance out a predominantly white education system.
Julian Arellrano, a sophomore at Silver Creek shares the struggles he endured when coming to terms with his identity as a Latino man. Arellrano states in an interview, "It took a level of maturity to realize who I was. In middle school and elementary school I was constantly surrounded by white people, and I was nervous and scared to really show off my culture. I would call myself white washed, because I had been so deprived of my culture and only surrounded by white culture at school."
Flores tells her story about what it's like being one of the only Hispanic females in a predominantly white community. "Growing up being one of the only Hispanic girls in school is hard, you have no outlet to put this huge part of your identity. When you're a woman in general people tend to dismiss you, but as a woman of color you get overlooked completely."
Knowing and understanding the situations and rigorous endeavors students here at Silver Creek have been through, trying to identify and be comfortable identifying as Latin X. These problems not only apply to Latin X Heritage, but also Black History Month, Asian Pacific American Heritage Month, and many more cultures.
So this month taking the extra step and acknowledging the identity and pride that comes with being Latin X, is all it takes to make our community feel exclusive and safe to express ourselves in whatever way students see fit.
Resources are available for students who want to learn more about the Latin X community, such as the Latin X club operated by Silver Creek math teacher Vincent Redding, offering students the chance to share and express themselves in a safe environment!
Latin X heritage month celebrates the histories and cultures of Latin Americans whose ancestors are honored and celebrated and the remembrance of freedom. This month we hope to better understand the culture and history behind the Latin X community here at Silver Creek and in hopes to spread knowledge and culture to all . Each student tells a different story, and this is our chance to give them an outlet to express this part of their identity.
View Comments (1)
About the Contributor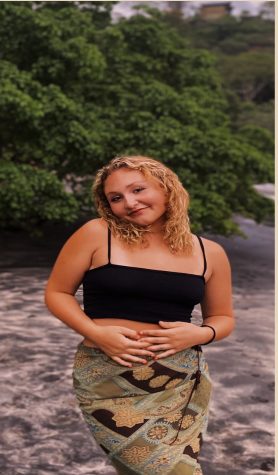 Paige Numedahl, Writer
Paige Numedahl is a sophomore  at Silver Creek. This is her first year as a reporter for the Talon Tribune. Paige joined journalism because of her growing...