Trash Spreading on Silver Creek Campus
Students at Silver Creek High School create more litter on school grounds. During lunch time, students will eat in the crescent and forget to throw away their lunch packaging. When the bell rings the students will go to class, leaving behind trash, either leaving it for the staff to clean up or blowing into the environment.
Many students neglect their trash by leaving it on the ground and going inside for class. Assistant principal Eric Ottem picks up trash during and after lunch so he observes the students actions when it comes to trash clean up.
"Not picking up trash has always been a pet peeve since my first days of teaching," Ottem says. "Kids would walk away from their trash at lunch, I would find out who they were and I would go to their classroom right after lunch and tell them, 'Hey it's Mr. Ottem and you walked away from trash. You can't do that anymore, and you're not gonna be able to eat in the cafeteria anymore. You have to pick up after yourself.'"
While Ottem doesn't mind helping clean the environment, he wants to inspire others to do the same.
"I want everybody to pick up after themselves, take responsibility for their actions and go above and beyond and get everything in the right bins," Ottem says.
Student's need to take responsibility for their trash and create a change.
A large amount of our trash comes from cafeteria food because of the way it is packaged. Over the last few years the packaging was replaced to be more sustainable however students don't always utilize this opportunity.
"Most of the trash comes from hot lunches and those containers. Kids will just leave and not pick anything up," says Freshman Willa Moeller.
The bins are provided in the cafeteria and outside, available for all students to use. On the bins there is a picture telling the students what can be thrown into each. Silver Creek students are given the opportunity to throw away their trash into the correct bins: trash, compost and recycling.
Silver Creek's health teacher, John Miller talks about the systems for disposing of waste in the school and how students don't use that resource.
"I think the systems are good, I think the change is getting everyone to utilize those systems the best they can." Miller mentions.
Silver Creek has the right systems but students need awareness to get rid of litter on campus. Students can make a difference by taking their trash and throwing it in the right bins. Take notice and act on it. Be that lead to change. This will help clear the environment and help keep trash off the roads. If students pick up after themselves they can make a difference.
View Comments(1)
About the Contributor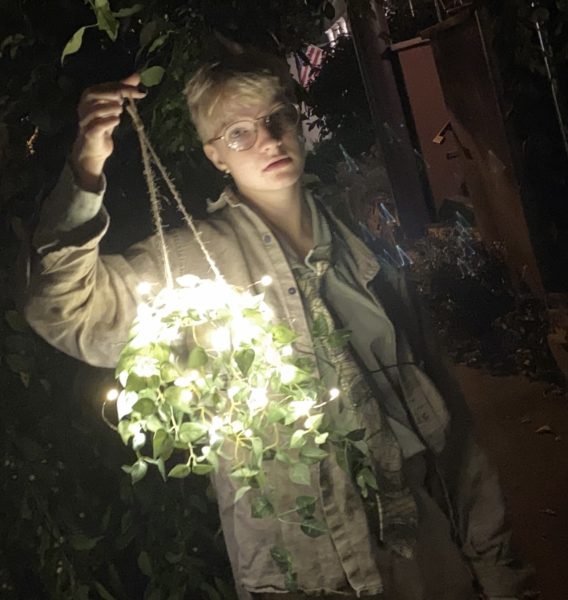 Lilly Wetzel, Editor
Lilly Wetzel is a sophomore at Silver Creek. She wants to study history and language arts. Lilly likes to draw, read, and write in her free time. She is...