Album Review: The Loneliest Time by Carly Rae Jepsen
A pop icon's comeback or a star's rebirth; all thanks to a much needed album, however with heavy controversy following.
——————————————————————————————————————————————
The Loneliest Time By Carly Rae Jepsen | Pop, R&B, Disco, Heartbreak | E (explicit) | 42:23
——————————————————————————————————————————————
"The Loneliest Time," sung by Carly Rae Jepsen is about a painful goodbye to an ex. The queer artist who is well known for her 2011 hit, "Call Me Maybe," writes about her reintroduction to love with the knowledge she's gained from past relationships. Through this, Jepsen experiences a time of loneliness.
The album consists of upbeat music with poetic lyrics which a lot of people say sound very 'queer'. Jepsen uses very careful word choice and references to her talking about relationships with women rather than men.
All of her songs in the album have special meaning behind them, whether it be about life during quarantine or her overview on love. However, in the song "Beach House," Jepsen writes about unfortunate experiences on dating apps to lighten the mood for the album. Although it may be found humorous, it's a courageous move.
Jepsen's earlier albums and singles have always constituted romance, however, it's been more fun and positive love stories. "The Loneliest Time" follows more along the lines of heartbreak and some cons of falling in love. One of her more 'depressing' songs in the album is "Go Find Yourself or Whatever." She wrote the song during a late night writing session. Two weeks after writing it, her recorder (Rostam) sent it back suggesting they finish it to put in the albums.
"There's definitely elements of the song that very much speak to me too, as 'the traveler' – you feel safe and sorrow, you feel safe on an open road, go find yourself or whatever," Jepsen says. "I could cut a thousand roses; Show you that I'm all torn up inside… And I wake up alone, you made me vulnerable." The song says.
The Album is Jepsen's 5th studio album. Her song, "The Loneliest Time" became a big hit on the app, TikTok. It became a trend to use the part of the song with the lyrics, "but you know what, I'm comin' back for you, baby. I'm comin' back for you," and people would film themselves with captions that fit with the lyrics. For example: "Me to my messy room after leaving it for five minutes." Implying that the person is going back to their room.
People seemed to love the album, as it became the 130th most listened to album out of thousands released this year, according to rateyourmusic.com. However, heavy controversy followed with the release. Music stars Taylor Swift and Meghan Trainor also released their newest albums on October 21st. Many Swift fans saw this as a way to promote both Jepsen and Trainors albums; as Swift is the biggest female artist right now, it's a great way for them to promote and get more clout for their own album.
Aside from that topic, all three artists had major hits and had very successful albums. Jepsen plans to build her career over time with more music and being a public icon and will continue to distribute her '80s pop/disco' music to platforms around the world.
Leave a Comment
About the Contributor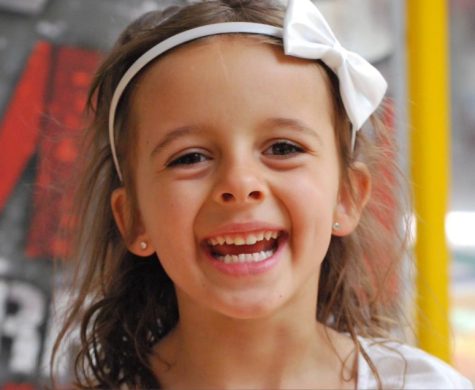 Kate Smith, Writer
Kate Smith is a 9th grader at Silver Creek high school. She plays as a right side and middle on the Jr. Varsity volleyball team. This being her first year...